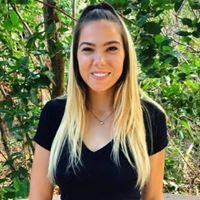 Lizzie Reezay
Catholics@Work Season Finale, May 14th
A 24-year-old Convert With 35,000,000 Video Views
And She Is Reaching the Next Generations
https://www.youtube.com/lizziesanswers
Nine years ago Lizzie Reezay, was a fully-involved Church of Christ student; her parents were foreign missionaries. At 15, Lizzie Reezay started a YouTube channel. Today it has 200,000 subscribers and 35 million views, a site that is deep into both young adult life as well as theology and Christian culture.
Then just a year ago Lizzie became a Catholic at Easter!
Lizzie will be the Catholics@Work speaker on May 14th in an evening program starting at 7 pm at St. Isidore Church in Danville. She is welcomed by teenagers and the twenties group. She an eye-opener for older Catholics who want the Church to reach and engage younger people.
Clearly, this 24-year-old uses social media to talk about her faith. She has arrived into the lives of thousands of young people who search for a meaning in life that is deeper than what current culture offers.
YouTube is dramatically different from newspapers, tv news, and Sunday homilies. It is a prime resource for vast numbers of teens and 20s and 30s who are casual, free-flowing, chatty, interactive and tech incubated.
Lizzie is open, candid, casual, and very tuned in to younger generations. She talks about topics as diverse as theology, relationships, Christian culture, and (her own) bipolar disorder. She has made over 400 videos to date.
"This will be an energetic, compelling program deep with insights into young people and what it takes to reach them with the word of God. Don't miss it!", comments David Manion, President of Catholics@Work.
Please attend at St. Isidore's in Danville at 7 pm on Tuesday, May 14th. There is no charge (a free-will offering will be collected at the conclusion of he event). Please register in advance using the Register page or link to the left. Walk-ins are also welcome. AND, bring any young Catholics you know to hear this exciting this young woman, aflame with her faith in God and the exciting life of young adults.
All are welcome to attend; please click on the Register button to the left to make reservations.
NOTE: we are taking online reservations only, payment will be at the door. We appreciate your understanding as we change our methods of receiving payments and donations.
Catholics@Work speaker programs are once a month and are open to all. Click on the Calendar of Events on the left to see upcoming and past speakers.


While walk-ins are welcome, we request that you register by using the Register button to the left.
Catholics@Work is an Oakland Diocesan ministry with purpose of bringing Catholic leaders to share their inspiring stories. The 2018-2019 season will include both morning and evening speaker events in Danville, San Ramon, and Walnut Creek.
Date:





Location:


Time:



Cost:



Tuesday, May 14, 2019




St. Isidore Church, 440 La Gonda, Danville, CA (get directions)




The program begins at 7:00 PM sharp and ends at 8:45 PM.

Doors open at 6:30 PM. Talk and Q&A from 7-8:15. Mix and greet at 8:25.




At the conclusion of this event, we will be taking a free-will offering to cover expenses.



OUR GENEROUS SPONSORS & DONORS