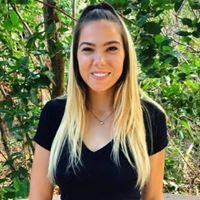 Lizzie Reezay
YouTube Evangelist


Speaks Tuesday May 14th at the Catholics@Work Evening Event
https://www.youtube.com/lizziesanswers
Catholics@Work brings this dynamic contemporary Catholic evangelist to St. Isidore Church in Danville, as its May 14th speaker, an evening event starting at 7 pm.
More Details to Come
Join C@W May 14th at 7 pm, at St. Isidore Church in Danville, CA.
We encourage all to register by navigating to Event Registration to the left.
Walk-ins are also welcome!
All are welcome to attend; please click on the Register button to the left to make reservations.
NOTE: we are taking online reservations only, payment will be at the door. We appreciate your understanding as we change our methods of receiving payments and donations.
Catholics@Work speaker programs are once a month and are open to all. Click on the Calendar of Events on the left to see upcoming and past speakers.


While walk-ins are welcome, we request that you register by using the Register button to the left.
Catholics@Work is an Oakland Diocesan ministry with purpose of bringing Catholic leaders to share their inspiring stories. The 2018-2019 season will include both morning and evening speaker events in Danville, San Ramon, and Walnut Creek.
Date:





Location:


Time:



Cost:



Tuesday, May 14, 2019




St. Isidore Church, 440 La Gonda, Danville, CA (get directions)




The program begins at 7:00 PM sharp and ends at 8:45 PM.

Doors open at 6:30 PM. Talk and Q&A from 7-8:15. Mix and greet at 8:25.




At the conclusion of this event, we will be taking a free-will offering to cover expenses.



OUR GENEROUS SPONSORS & DONORS